Alvic Zenit Antracita Slab Dark Grey Cabinetry Doors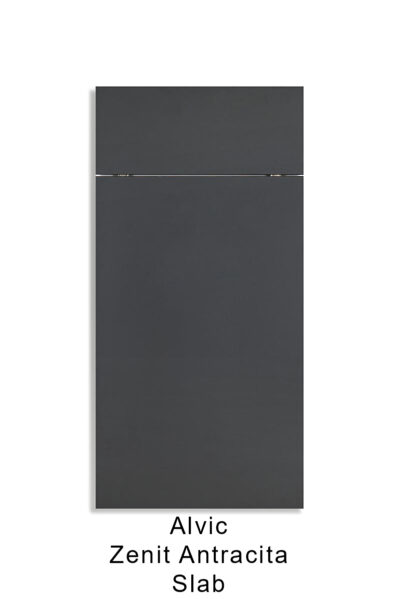 About Alvic Zenit
Alvic Zenit Antracita Slab Dark Grey Cabinetry Doors are a matte finish panel with a silky touch and excellent mechanical and physical performance. The style is available in a wide range of fashionable designs and colors. The door can be supplied in panels or as a finished piece.
Characteristics
Some key features and benefits of the Alvic Zenit doors include:
Silk Touch
Anti-Fingerprints
Stain Resistance
Eco-Friendly
Easy Cleaning
Long Durability
Color Stability
Find Inspiration
See how our designers and dealers use this door style by visiting our get inspired tab and viewing our photo gallery.
Get Inspired With Our Blog
Inspiration alert! See how Cousins Kitchen & Bath used Prodigy's [...]
Cabinetry for modern kitchens complements many different design aesthetics. And [...]
Prodigy Cabinetry Announces New Touch Latch Glides & Channel Cabinet [...]