Prodigy Cabinetry Blog
Our Frameless Kitchen Cabinets blog is meant to keep you up to date on the latest trends in the kitchen and bath industry. The goal of our blog is to inspire you while creating the kitchen or bath of your dreams. We give insight on using white shaker cabinets in your renovated kitchen and bathroom, the latest designs from our dealers, and more.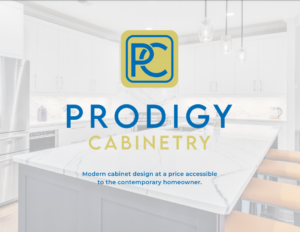 Did our Frameless Kitchen Cabinets Blog inspire you? Our blog is just one way to see what Prodigy Cabinetry offers. Find other inspiration and more about who we are as a company when you follow us on Facebook and Instagram or subscribe to our YouTube channel. Have any questions or want to get in touch? Contact Us on our website for information.