Contact us: Prodigy Cabinetry – Cabinet Manufacturer
Whatever your interest, contact us today. We would love to hear from you.
Follow us on Facebook and Instagram for more information and inspiration, or subscribe to our YouTube channel.
View our inspiration page to see how our products are used in homes.
Headquarters:
Prodigy Cabinetry
2723 White Horse Rd, Greenville, SC 29611
864-558-9538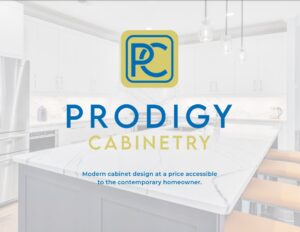 Dealer Information
Interested in working with us as a dealer? We have dealers up and down the East Coast of the United States. At Prodigy Cabinetry, we provide everything needed to properly and accurately sell Prodigy cabinets. When working as a dealer for our company, we offer a number of online resources, downloadable content like our new digital brochure, and frequently asked questions to help you better understand Prodigy Cabinetry, who we are as a cabinet manufacturer, and what we sell. Additionally, you become automatically subscribed to our monthly newsletter where we share the monthly blog, feature a project from a designer, and more.
Product Line
Interested in learning more about our products? Prodigy Cabinetry offers a line of frameless cabinetry paired with a variety of colors, finishes, and styles including high gloss, textured, supermatt, prism, wood grain, and painted; most styles are available in slab or shaker. Each door style fits one or more of our cabinet styles: Classic Series, Signature Series, Pro-Series, and PrismBox.
Read Our Latest Blogs
Prodigy Cabinetry Announces New Touch Latch Glides & Channel Cabinet [...]
The Prodigy "Fast Five" Program, which ships select cabinetry in [...]
Our New Selection of Trending Colors for Kitchens   Are [...]