Dark Kitchen Cabinets
Embracing the Dark Cabinets
Homeowners are increasingly embracing dark kitchen cabinets. Why? The moody vibe of dark cabinets creates an air of luxury and sophistication while also adding interest and depth to the design. And, in the ever popular open-concept floor plan, they help ground the kitchen by creating the feel of a separate space while still keeping that open line of sight and communication to the entertainment area.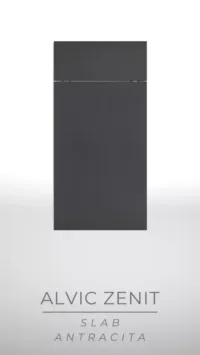 Dark Kitchen Cabinets Ideas
So many different design concepts pop up if you search for dark kitchen ideas. Some of them play on the contrast of dark cabinets with a white countertop and backsplash, while others go ultra-modern with a monochromatic, minimalist design. One thing's for sure though – black is a top choice if you search Pinterest for dark kitchen cabinets.
And Prodigy is here to deliver that oh-so-sought-after look. Check out the Alvic Luxe Black, Alvic Zenit Antracita, and Prism Mysterious (all available in shaker and slab styles) to explore the different shade and finish styles offered for black cabinets.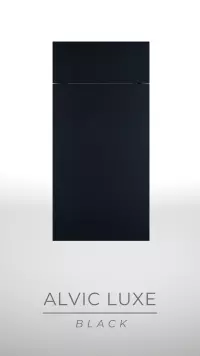 Beyond Black
While black is the most dramatic choice, there are so many more options when it comes to color schemes for kitchens with dark cabinets. A rich emerald or navy are close seconds when it comes to paint choices, but don't make the mistake of overlooking dark brown kitchen cabinets.
Dark wood or "wood look" cabinets are also very popular choices. They'll give the design more of a traditional feel and are in line with the hot trend of highlighting natural materials. Check out Alvic Syncron Olmo if this look appeals to you.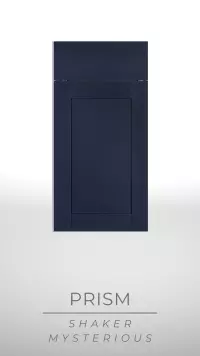 Want to Learn More?
Fill out our online contact form for help or more information on the cabinet choices Prodigy offers. Follow @ProdigyCabinetry for more design inspiration.