Alvic Luxe Black Slab Black Cabinetry Doors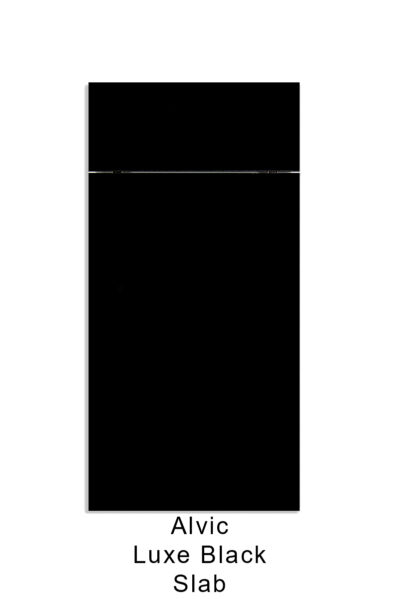 About Alvic Luxe
The Alvic Luxe Black Slab Black Cabinetry Doors are a high gloss finish panel with excellent performance – both physical and mechanical. The style can be used in a wide range of designs and colors which can be combined to obtain surprising results. Can be supplied as a finished piece or panels.
Characteristics
Some key features and benefits of the Alvic Luxe doors include:
High Scratch Resistance
Reflected Image
Stain Resistance
Easy Cleaning
Long Durability
Antibacterial Treatment
Color Stability
Eco-Friendly
For More Inspiration
To see how our dealers and designers use Alvic Luxe Black Slab, visit our get inspired tab to view our photo gallery.
Prodigy Cabinetry Announces New Touch Latch Glides & Channel Cabinet [...]
The Prodigy "Fast Five" Program, which ships select cabinetry in [...]
Our New Selection of Trending Colors for Kitchens   Are [...]