Alvic Syncron Ida 03 Shaker Dark Pine Cabinetry Doors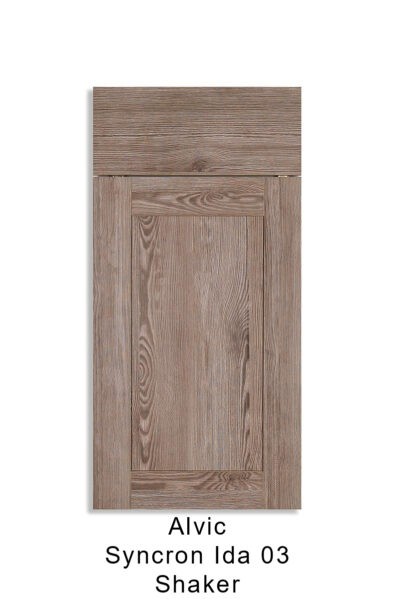 About Alvic Syncron
The Alvic Syncron Ida 03 Shaker Dark Pine Cabinetry Doors are composed of a wood particle base board coated with decorative paper on both sides. It is a textured panel with an attractive range where the design and finish work to complement each other to create natural looking surfaces.
Characteristics
Some key features and benefits of the Alvic Syncron doors include:
Antibacterial Treatment
Stain Resistance
Long Durability
Easy Cleaning
Natural Finishes
Color Stability
Eco-Friendly
Feeling Inspired? See More!
Visit our get inspired tab to view our photo gallery to see how our dealers and designers use this door style.
Matte Black Kitchen Greenville, NC Matte black kitchen cabinets are [...]
Shqipe Loshi from Hope Kitchen Cabinets & Stone Supply LLC [...]
Four Painted Door Styles We offer four styles of painted [...]