Prism Black Slab Black Cabinetry Doors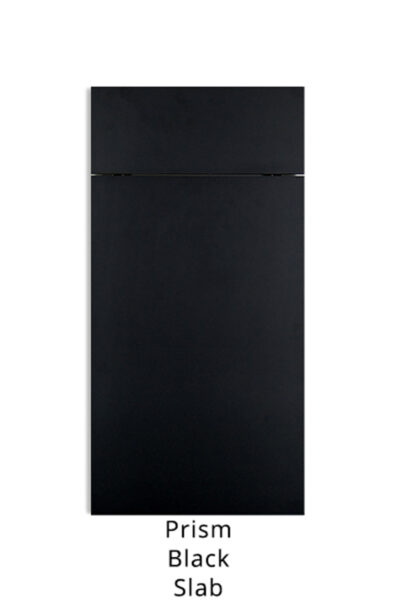 About PrismBox
The Thermally Fused Laminate boards in the Prism Black Slab Black Cabinetry Doors are made up of a raw particleboard with resin-infused decorative paper. The paper is permanently fused on both sides of the door. This offers a quality, high performance solution that meets the demands of a contemporary design.
Characteristics
Some key features and benefits of this door style include:
Scratch Resistant
Impact & Wear Resistant
Abrasion Resistant
Easy to Clean
Eco-Friendly
Fade Resistant
Get Inspired
Get inspired with our photo gallery to see how our dealers and designers use the Prism Black Slab.
Matte Black Kitchen Greenville, NC Matte black kitchen cabinets are [...]
Shqipe Loshi from Hope Kitchen Cabinets & Stone Supply LLC [...]
Four Painted Door Styles We offer four styles of painted [...]