Prism White Velvet Shaker White Cabinetry Doors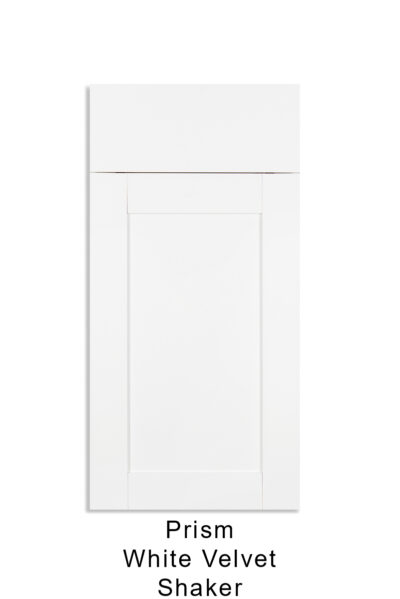 About PrismBox
The Thermally Fused Laminate boards in the Prism White Velvet Shaker White Cabinetry Doors are made up of a raw particleboard with resin-infused decorative paper. The paper is permanently fused on both sides of the door. This offers a quality, high performance solution that meets the demands of a contemporary design.
Characteristics
Some key features and benefits of this door style include:
Impact & Wear Resistant
Scratch Resistant
Abrasion Resistant
Easy to Clean
Eco-Friendly
Fade Resistant
Looking For Inspiration?
Get inspired with our photo gallery to see how our dealers and designers use the Prism White Velvet Shaker.
The Prodigy "Turbo Three" Program, which ships select cabinetry in [...]
Our New Selection of Trending Colors for Kitchens   Are [...]
The kitchen is where we spend most of our [...]