Proudly Made in America Cabinetry
"American Made" isn't just a slogan; it's a promise. A promise of superior quality, a promise of fair labor standards, and a promise to invest in our country's future.
What Does American Made Mean?
First and foremost, it means we're producing high-quality products that are built to last. United States' manufacturers are held to the highest standards, which means we never sacrifice quality for cost. Second, it means we guarantee a healthy work environment and fair wages to our employees. And third, it means we dedicate ourselves to investing in our country's economic growth by employing Americans and putting money back into our community. To sum it up, American Made means we're turning American values into action.
Why Did We Choose American Made?
Simply put, we believe in the values that American Made represents. When we started Prodigy, there was a lot of talk about bringing manufacturing jobs back to the US and many customers wanting to buy local. Despite the talk, the cabinet industry as a whole continued to outsource manufacturing to SE Asian producers. We decided enough was enough – it was time to act.
South Carolina is home to some of the best artisans in the US, and it seemed insane to outsource manufacturing with so many skilled cabinet builders right here at home. So, we put them to work in a state-of-the-art manufacturing facility that allows them to showcase their talent.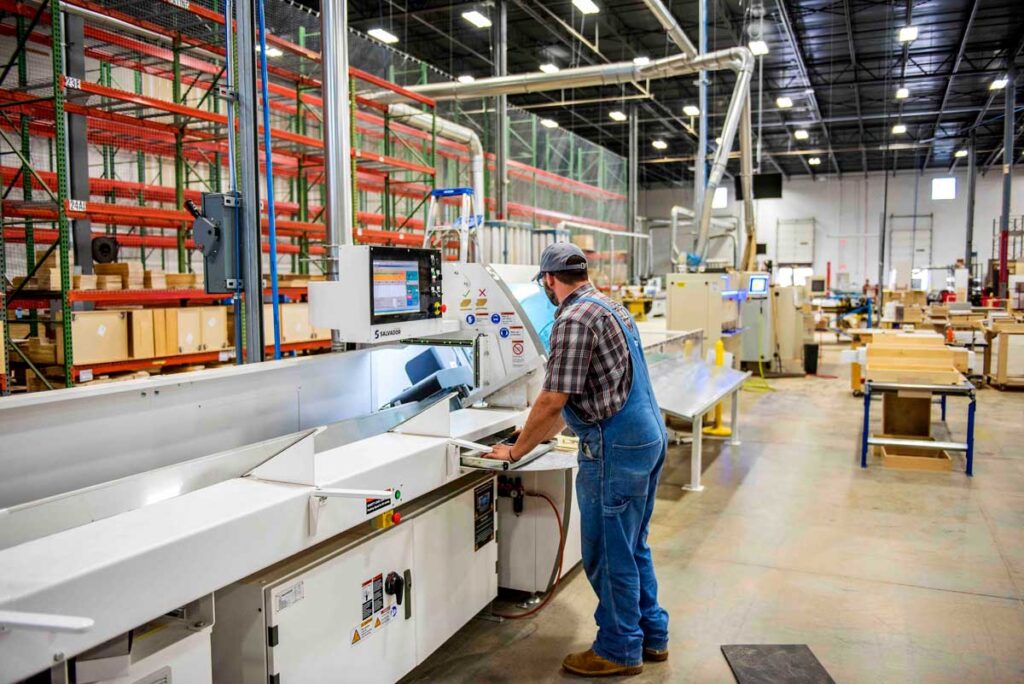 Joining a Legacy
Prodigy Cabinetry is proud to position itself among leading American Made kitchen brands like Dacor, Cambria, and Emtek. We're excited to add to the longstanding legacy of Made in America Cabinetry in the kitchen.
We're building something special at Prodigy and we'd love for you to be a part of it. With over 700 contemporary cabinet SKUs to choose from, take a moment to get inspired by our product range. Then contact us so we connect you with a dealer to discuss your next project!