Modern Shaker Style Cabinets
Are you looking to modernize your kitchen? Then you're probably trying to decide between shaker vs slab cabinets. Don't worry if you feel a little lost. Today we're going to break down the design impact of each so you can decide which one best fits the style you're trying to achieve in your kitchen design.
Shaker Cabinets
Shaker-style doors have a flat center panel bordered by straight-lined raised panels on all four sides. Their simplicity creates a clean, modern aesthetic while the raised panels offer just the right touch of visual interest.
Shaker-style cabinets have become immensely popular in recent years for their ability to fit in both transitional and modern kitchen designs. Pair them with more rustic design elements like a white subway tile backsplash and black hardware for a design that feels modern, yet still warm and homey. Or, if you really want to lean into the modern element, pair them with a solid slab backsplash, nickel hardware, and stainless-steel appliances.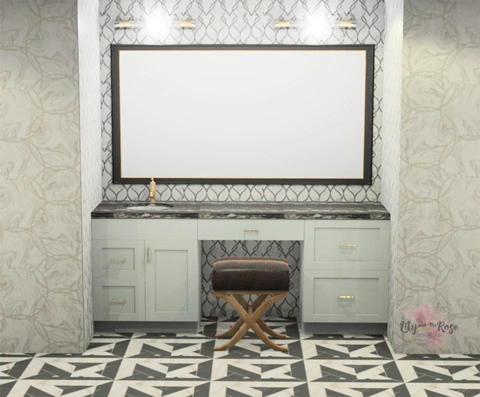 Design by Lily and the Rose Design
Slab Cabinets
Slab-style doors have one smooth, flat panel with no added detail. Their minimalist design is ultra-modern and features clean, continuous lines.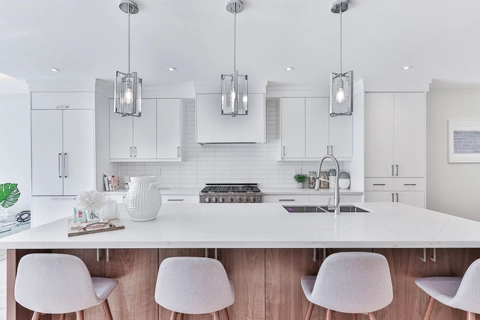 Since slab-style cabinets are so modern, they are best paired with other modern design elements that complement and accentuate their unbroken lines. Simple, straight-lined modern pulls work beautifully for hardware, and I would absolutely recommend the solid slab backsplash I mentioned before. Modern design is centered around minimalism, so keep your decoration sparse and let your showstopper design elements shine.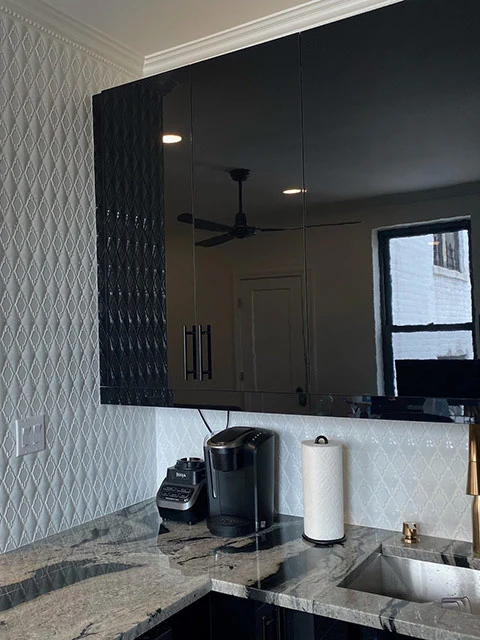 Design by Stephanie Favale Designs
Which Style Is Right for You?
We would love to know which one you think best suits your style! Luckily, Prodigy carries a wide range of both shaker and slab cabinets so, no matter which one you choose, we'll be able to help. Fill out our online contact form for more information about our products or help to order. Follow @ProdigyCabinetry for more kitchen design inspiration!
Features blog image by CDI Cabinets and Photography by Andrew Daulton of Upstate Granite Solutions.