Kitchen cabinets come in all shapes and sizes. They're used to store food, cookware, dishes, utensils, and other items that need to stay organized. The style of your kitchen cabinets will depend on how much storage space you need and how much money you want to spend. Let's look into the different types of kitchen cabinet design.
Modern Cabinet Design
If you're looking for modern cabinet design ideas, there are many options available. You can choose from sleek, minimalist designs, rustic styles, or anything in between. The term "modern" encompasses everything that's sleek and streamlined. Whatever type of look you prefer, you should be able to find something that fits your home décor and budget. An example of modern cabinet design is this kitchen design by Stephanie Favale Designs, finished in Alvic Luxe Cashmere and Syncron Roble Muratti 01.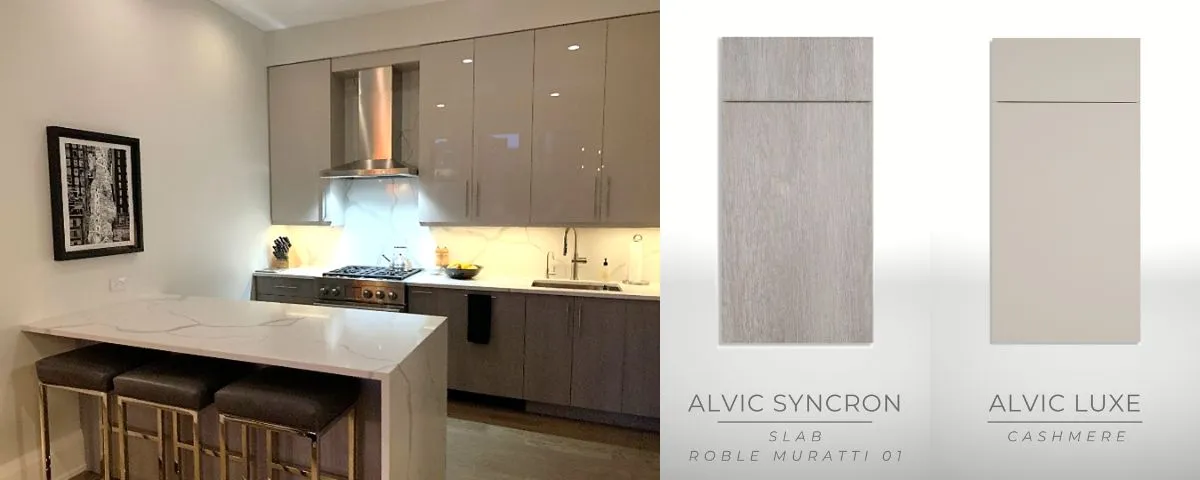 Traditional Cabinet Design
If you're looking for a classic cabinet design, consider using a traditional wood frame. Traditional cabinets are sturdy yet tend to be more expensive. Traditional kitchens are often characterized by wood cabinets, stone countertops, and hardwood floors. You'll find them at home improvement stores, kitchen dealers, and online retailers throughout the United States. View examples on Houzz for inspiration.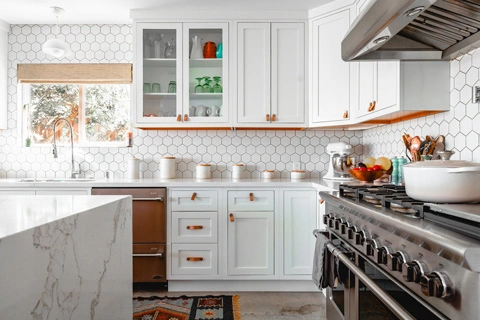 Shaker Style Cabinets
Shaker style cabinets are one of the most popular styles of kitchen cabinets because they are visually distinctive and make a bold impression in any kitchen claiming them. Their look is classic and simple, lending a timeless sophistication to kitchens.
Which Style Is Right for You?
Prodigy Cabinetry carries a wide range of cabinetry, perfect for any style of kitchen. No matter which one you choose, we'll be able to help. Fill out our online contact form for more information about our products or help ordering. Follow @ProdigyCabinetry for more kitchen design inspiration!