The kitchen is not only the most expensive room in an apartment but also the space we humans feel most emotionally connected to. Creating kitchens designed for apartments impacts the occupancy rate, as well as the profitability of the building. At Prodigy, our cabinetry, company, and ordering process work to create a quality experience – from order to installation and long-term use.
Apartment Builders Need Support
Prodigy cabinetry meets our delivery dates. We understand construction delays cost builders in extended financing costs, and we save you money by shipping on time.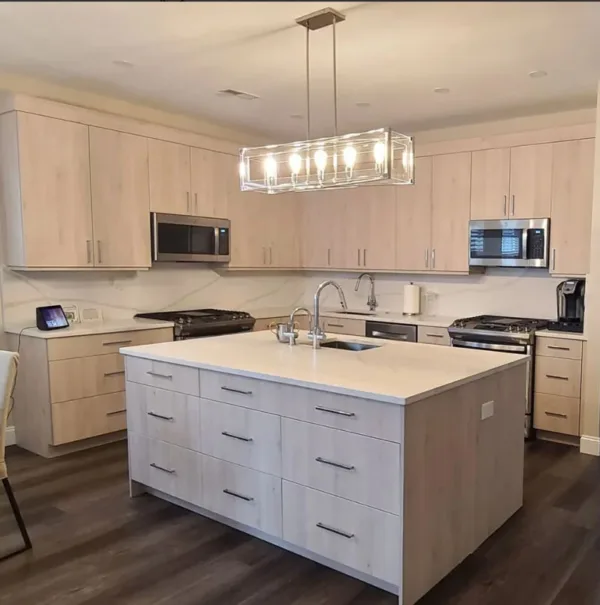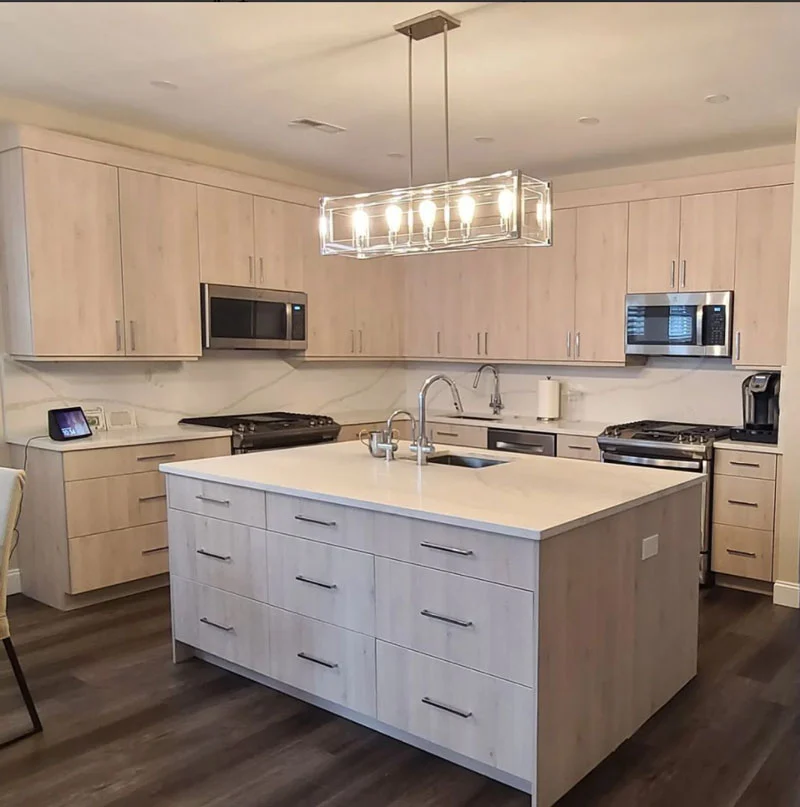 Kitchen by Crown Kitchens
Apartment Residents Want Beauty
Our line of products is constantly expanding, from Matte Finishes to High-Gloss and Traditional Wood. We will also let the pictures speak to the beauty of the cabinetry. Your renters will notice the difference when shopping for a new apartment, a beautiful kitchen will drastically increase your occupancy rate.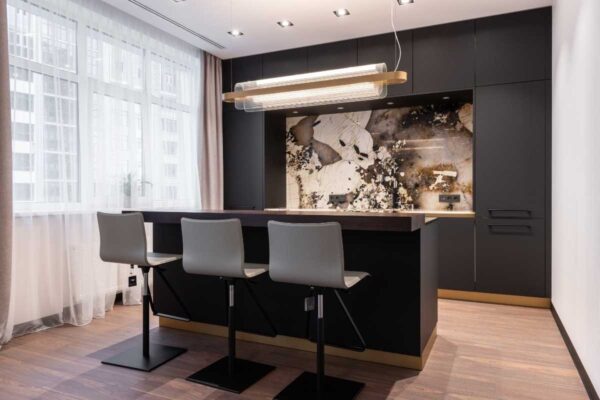 Apartment Residents Want Quality
Vacancy is the bane of any apartment owner, and if you purchased Ikea Kitchen Cabinets, you might regret the decision a few years down the road. Ikeas particleboard cabinets do not last, the shelving warps, the hinges come loose and doors drop from their intended position. A tired-looking kitchen is a significant turn-off for a potential renter. At Prodigy our solid plywood cabinets stand the test of time in a kitchen. The soft close drawer slides also demonstrate the quality of the details in our Signature Series cabinetry.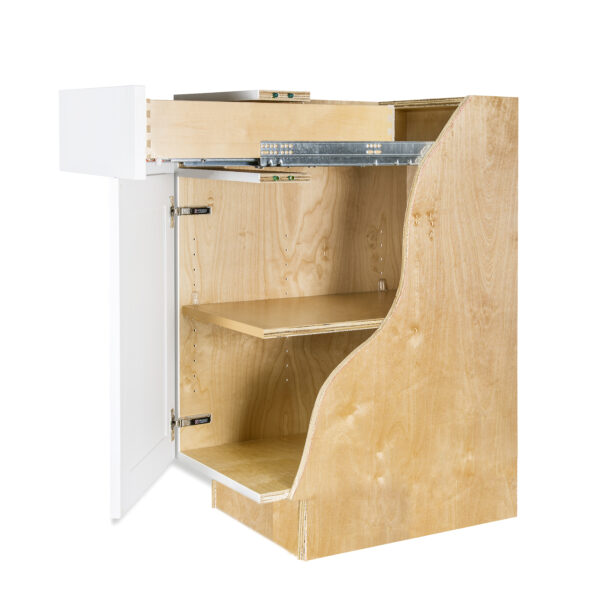 Inspire Your Creativity
Apartment Therapy Magazine has an inspirational article with photography of beautiful kitchen designs, many are painted and solid wood, a product line we are slated to add to our cabinet offerings in the near future.
Contact us to compare our pricing, Our efficiency allows us to offer a lower price than our competition. Our team looks forward to assisting you. Fill out our online contact form for more information about our products or help ordering. Follow @ProdigyCabinetry for more kitchen design inspiration!