White Master Bathroom Cabinets
Modern White Cabinets for a Bathroom by Splendid Home Design
Bianca Fathauer of Splendid Home Design worked with the team at Prodigy Cabinetry to create white shaker cabinets for a master bath, the Wisper Bay project in Palm City, Florida.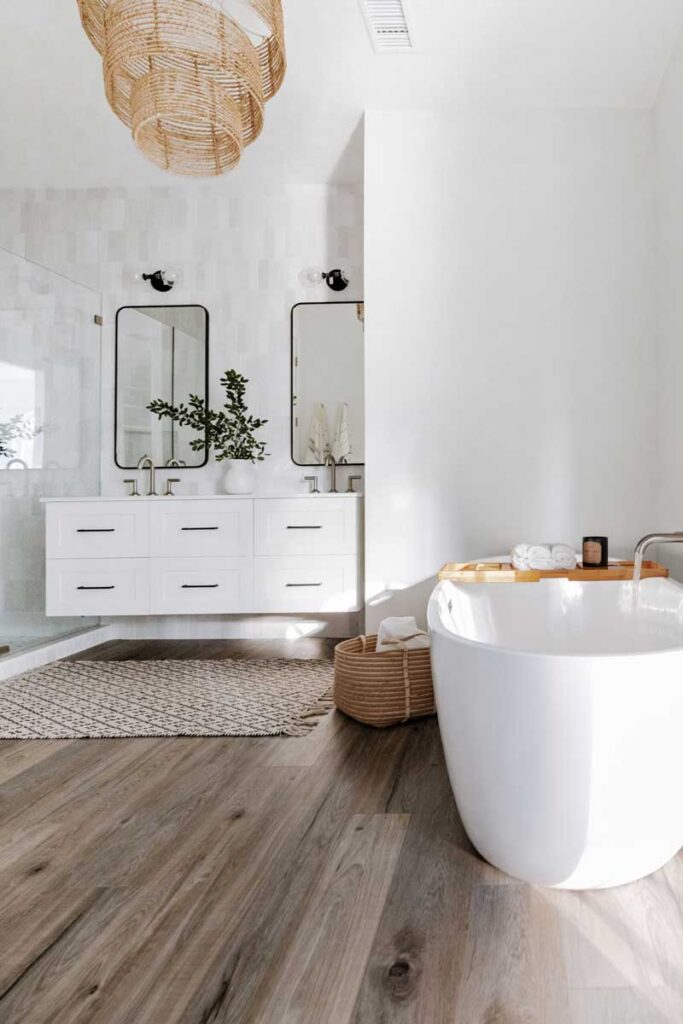 Photography by Alexis Butler
To begin this dreamy master bath suite, Bianca wanted to go with a trendsetting design, but also wanted to add elements to keep the overall look modern with sleek, clean lines.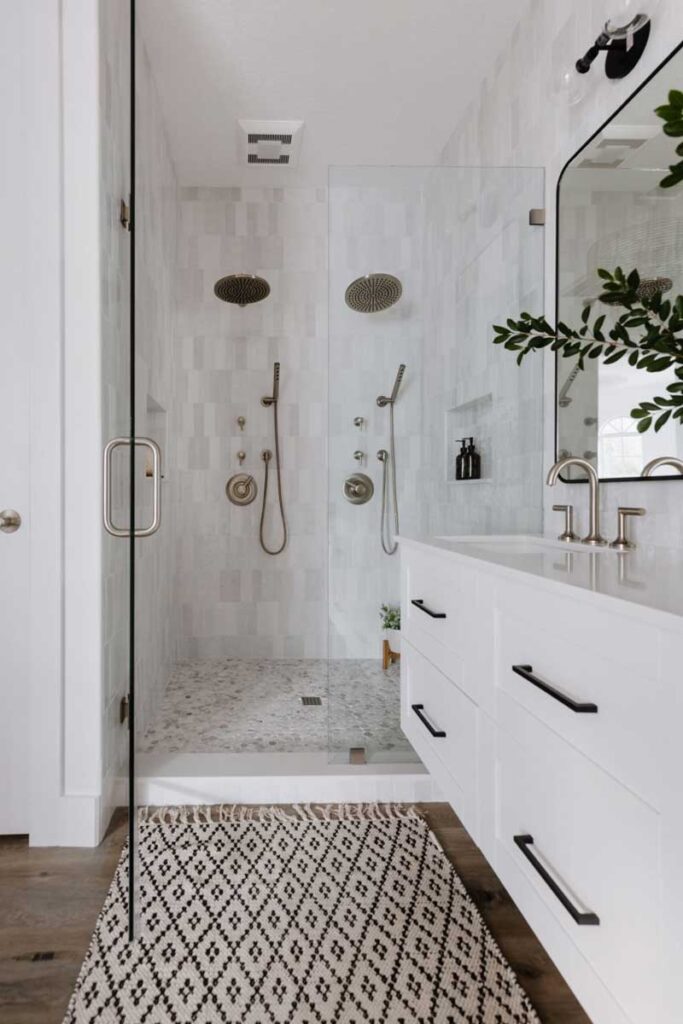 Photography by Alexis Butler
The result features a mix of metal fixtures and hand-crafted shower tile to incorporate the visual textures and interest that give an inviting appeal.
The Floating Vanity
Additionally, the floating vanity was designed for this suite has more to offer than an abundance of storage. Black also pulls contrasts the white shaker cabinetry beautifully. Also, matching the cabinets, the white quartz countertop creates a seamless look.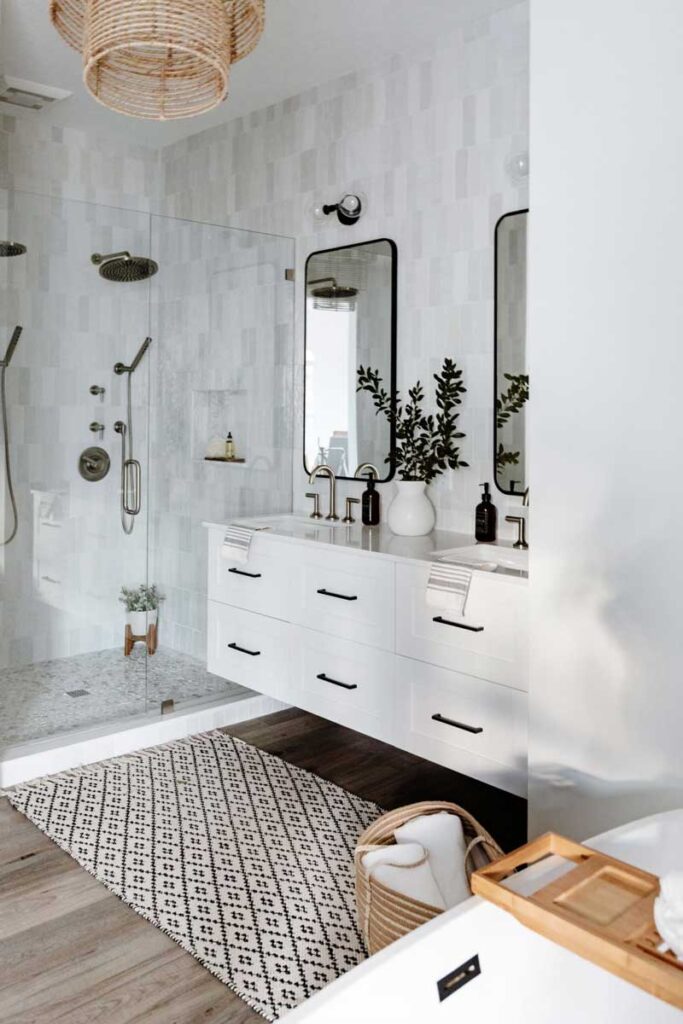 Photography by Alexis Butler
Finally, the homeowners can get ready every morning and unwind every night in serenity. The design provides plenty of space for each partner with individual undermount sinks and counter space. Six cabinet drawers also provide more than enough storage for each partner's bathroom necessities.
More Design Details
The other design elements in this master bath suite include:
To see more spaces designed by Splendid Home Design, follow them on Instagram @splendidhomedesign.
Additionally, visit our website to learn more about our Dealer Resources. You can also Contact us if you are interested in partnering with us. We look forward to working with you.
#ProdigyCabinetry #WisperBayProject #WhiteMasterBathroom #WhiteBathroomVanity #FloatingVanity #WhiteShakerCabinets #WhiteCabinets #MasterBathroomDesign